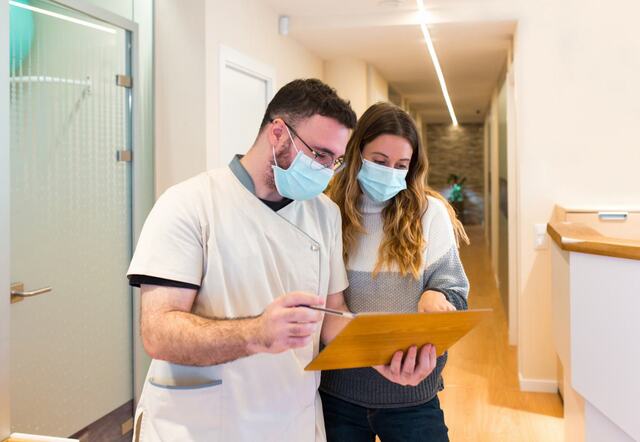 Human care and support are essential as patients embark on a new course of treatment or therapy. Our team provides multiple channels for optimizing clinical education and patient support, from in-person training to ongoing digital communication, to ensure the best possible therapeutic result.
Supporting patients in their healing journey.
Our nurses have expertise in diverse therapeutic areas and disease states, helping them cultivate personal relationships with patients as they address specific needs. Nurses are also trained in pathophysiology, medication, dosing, administration, and managing challenges to patients remaining on therapy.
As they establish a nurturing relationship, nurses provide patients with improved education and tools to optimize their therapeutic journey.
Welcome Call
Patients receive an enhanced welcome call when they enroll in clinical support, qualify for patient assistance program (PAP), or enroll in a QuickStart program. During this call, nurses provide a medication overview, explain the dosing schedule, and review potential side effects. From clinical trial support to specialized oncology programs, they offer advice on reminder systems, assess patient beliefs, and evaluate the patient's ability and desire to adhere to medication. Nurses also discuss medication response times and the importance of adherence, as abandonment often occurs when patients don't experience immediate change when starting therapy.
Check-In Calls
If ongoing support is included in the program's design, check-in call cadence is determined during the welcome call, with patient and nurse mutually agreeing on frequency.
Adverse Events
If nurses learn of an adverse event during a check-in call, they promptly follow Mercalis protocols and report to the patient's health care provider. Early knowledge of adverse events is crucial to the responsible physician's successful treatment of patients while on medication.
Our nursing network has provided 3000+ in-home visits to patients and caregivers. When a patient begins treatment, our nurses observe first dose administration in-home and provide instruction on safely and effectively administering injections. We also offer video conference-based support to patients and their caregivers who prefer remote training and education.
On-Demand Clinical Support
Through our digital patient engagement platform, patients have 24/7/365 access to the support they need. Mercalis provides end-to-end digital support at each step of a patient's healthcare journey while improving access and adherence to prescribed treatments. Available on the web and as an iOS or Android app, our engagement platform offers modern convenience at its best.
Clinical content can be delivered and collected via behavior-based, dynamic messaging and survey capabilities.
Time-based attitudinal and self-efficacy assessments can encourage patients to make necessary clinic calls or even initiate a triage to the patient's care provider.
Habit and symptom tracking allow patients to record and manage their daily health. Sharing accurate and reliable data with HCPs has never been easier.